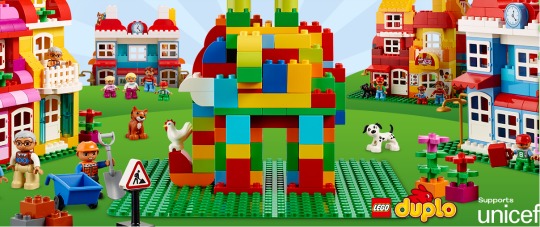 Lego are taking part in a really unusual charity project that will get your children involved with helping other children and having fun in the meantime.
Kids build a section of the Lego Duplo Tower Of Imagination and a donation is made by Lego to a charity efforts by Unicef helping children in South Africa. Here's how they explain it:
You and your child can help children in South Africa by building a Lego Duplo Tower Of Imagination. We need you and your little ones to help unlock the power of imagination for children all around the world! We are building the world's most imaginative LEGO® DUPLO® Tower, and every time we reach a milestone like 100, 200 or even 400 participants, we'll celebrate by making a donation to children living in poverty.
There are guidelines on how to build your section of the tower, but what it looks like is down to your child's imagination, and there are some very weird and wonderful ones there so far!
It's a little easier to see it then describe it, so pop over to the Lego Duplo Tower Of Imagination website and you'll see what it looks like. Have fun building!