HUGE Reductions On Meccano: Items From £2 @ The Entertainer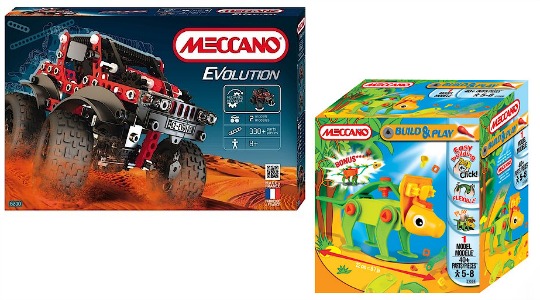 Like Meccano? Then you really out to hot foot it over to The Entertainer today. They have HUGE reductions off of selected Meccano sets. Some have 75% off. There's a few priced at £2, so it's a great opportunity to grab some little presents to have on standby for when you get a last minute party invite.  Seriously, take a look.
Here's a list of what you can get for £2:
There are more bargains too at £3, like this Meccano Chaos Raiders Silver Force*. It was originally £10 so to get it for £3 is a bonus.
Save £10 on this Meccano Space Chaos Phoenix Corvette Silver Force*, It is now only £5. Just think how generous you would look handing this over with one of the £2 ones. They would never know how cheap you really got them for.
You can choose to Click and Collect your Meccano bargains order up from a The Entertainer store or pay £2.99 for home delivery.