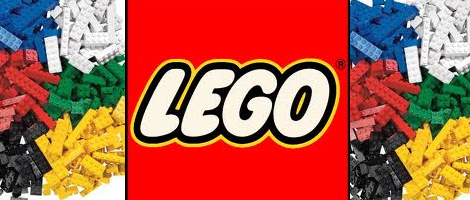 You're going to have to get your diaries out for this one; The Sun newspaper are giving away FREE LEGO, but the promotion doesn't start until 14 May which is another week away yet.
FREE LEGO offer begins 14 May
Now I would link to The Sun but there's no point because I can't find anything on their website about this promotion so I'm relying totally on the HUKD poster for my info (the announcement was in the back cover of yesterday's TV guide apparently).
I'm already scarred for life having been there for a couple of minutes and I think I'll have to go and have a shower straight after writing this; newspaper snobbery is one thing I have no shame in and The Sun is shameful.
So, you've written FREE LEGO in your diary, on your calendar and entered it into your phone for Saturday 14 May, right?
Excellent; the bad news is you ARE going to have to buy copies of The Sun (if I were you, I'd get someone else to do it for you so you can preserve some dignity with your local newsagent) and collect the tokens.
The FREE LEGO up for grabs is:
Star Wars x-wing
Pirates of the Caribbean Jack's boat
Pirates of the Caribbean Mini Black Pearl
Ninjago Ninja glider
Ninjago Skeleton chopper
Ninjago Dragon flight
Pharaoh's Quest Desert Rover
If you get the complete set of FREE LEGO then you'll also be the proud new owner of five minifigures too.
You'll be able to collect your FREE LEGO from Toys R Us or WHSmiths, or you can collect the tokens and send them off with a cheque (I'd imagine) to cover postage.
Now, go and write 14 May in your diary!
Thanks to Mike781 at HUKD