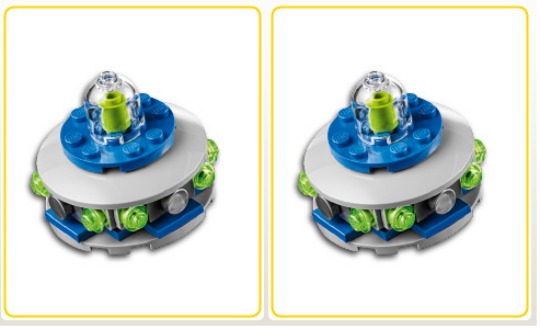 If you like to take part in the Free Monthly Lego Mini Builds then here's your advance warning that the next one will be a week from today.
Next Thursday 2nd April from 4pm to 6pm children aged 6 to 14 will be able to visit their local Lego Store and take part in the mini build event. They will get shown how to build a mini UFO, and when they have finished they will be able to take it home with them for free.
The mini build does not usually need to be booked in advance, it's a case of turn up and wait, though this one could be busy as some schools will have started their Easter break. It's only available while stocks last, and it's one model per child. Adult Lego fans, sorry this one is not for you. ;)
Enjoy your free Lego!