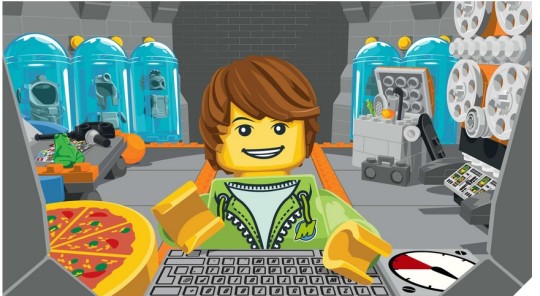 The Lego Magazine isn't new, but if you didn't know about it... well, here's your chance to sign up for the Free Lego Magazine, and join the LEGO Club too. The LEGO Club is an entirely FREE-to-join club for LEGO fans ages 4-11 years. When your child wishes to join LEGO Club, you can allow them to subscribe to the free LEGO Club Magazine and access the safe & secure LEGO Club website. You can also receive the LEGO Club email newsletter, with the most up to date LEGO news and features.
Being a LEGO Club member lets a young LEGO fan become part of a world-wide community of talented, creative and incredibly imaginative fellow builders, all in a completely safe and secure way.
Do read the T&C's on the page. In short, they require you to register for a LEGO ID on your child's behalf, giving your child permission to have a LEGO ID and to participate on the LEGO Club website, as well as give them permission to subscribe to the monthly magazine.