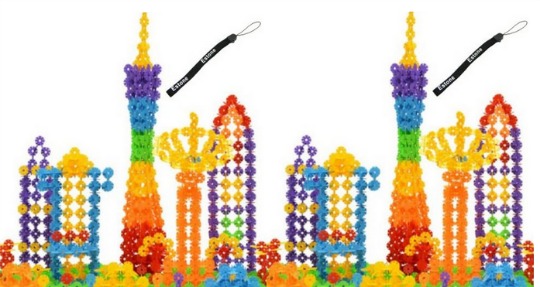 I have never heard of Estone before, have you? I do remember my eldest son and his nursery class making a big fairground scene with disc pieces, just like the ones in this set.
Amazon are selling the Estone 118 piece building construction set for £2.99 delivered. Not too bad for something that could occupy the children for a good hour so maybe longer.
It's always interesting to see what kind of things their imagination allows them to build. If you grab a few sets then obviously the bigger the model can be.
These disc shaped pieces, held together by stick like bits, are a bit of a change from Lego or other construction sets. They are a cheaper alternative to toys like Galt First Octons.
Recommended for children aged three and above, this is marketed as a first construction toy set. I can see why. The bits aren't fiddly and tiny and are made of plastic. I am always a fan of plastic as anything belonging to a three year old gets grubby, so this can get turfed in a bowl of hot water and disinfectant every now and then.
It's free delivery, so why not buy a few sets for all those birthday parties that seem to spring up over the summer holidays, or put a couple by for stocking fillers (sorry!).
Thanks to imgoingtobelucky @HUKD