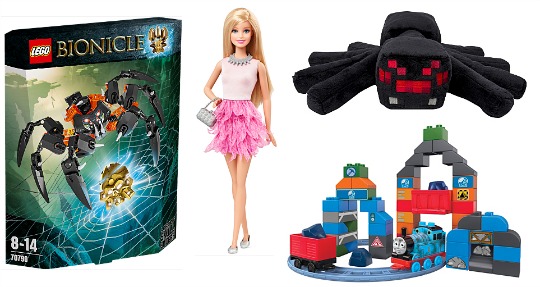 Asda have just added hundreds of new toys to their online Toy Sale today, including many favourite brands like Lego, Frozen,Minecraft, Barbie, and tons more. There are some fantastic buys in their sale now, with up to 50% off, and prices from £3.97!
If you know a Lego fan then there are tons of sets on offer now, with some up to 50% off, and some of those are likely to sell very fast. There are Barbie dolls and play sets from £6.97, and loads of Frozen toys, crafts and dolls on offer as well. The sale also includes Minecraft, Nerf, Monster High, as well as Fisher Price and Lamaze baby toys plus hundreds of other items.
More toys seem to being added at the moment, so take a look while there are stocks available - Asda George online stock levels go up and down like a yoyo sometimes, so you have to be quick or else keep watching for your favourites to come back in stock. As always you can use the free click and collect service at Asda stores or home delivery charges are from £2.95.