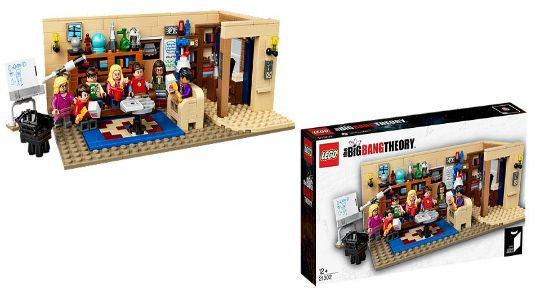 OMG, OMG and more OMG! Have you seen this? This is the first time I have clapped eyes on The Big Bang Theory Lego Set. Oh it's absolute genius (excuse the pun) and so very, very collectable. Any TBBT fan worth their salt will snap this up. The official Lego Store are selling it for £49.99, which we think isn't too bad at all. Who knows, it's rare items like this that end up worth £££'s in the future.
The Big Bang Theory Lego Set includes SEVEN Minifigures: Leonard, Sheldon, Penny, Howard, Raj, Amy and Bernadette. They all come with their own little quirky accessories too. These will start popping up on eBay and selling well. Although, you won't be selling yours as you will cherish them and the kids won't get near it.
There are so many cool elements from Leonard and Sheldon's Living Room, in this set, like a telescope, a whiteboard and a DNA display model.
Delivery is £5 unless you find something cheap like this Lego Chima Keychain* to tip your order over the £50 mark.
Thanks to tajonderd @ HUKD