Buy A Night In Heartlake City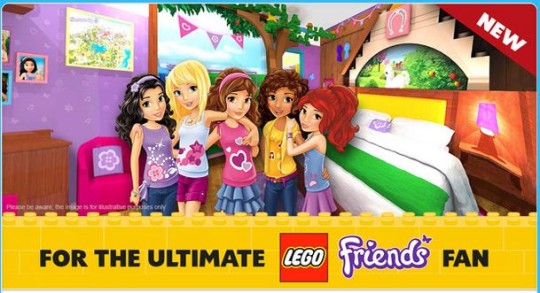 Legoland Windsor are beavering away in their off season right now, building a new suite of Premier themed rooms that I have no doubt will be extremely popular: you can now take your Friends loving daughters and sons to Heartlake City* folks. Yes, that's right. The new themed rooms are from the LEGO Friends series, and my girls would pretty much sell each other to go. And we'd just about have to make that sacrifice, because at £457.30 for a family of four for one night it's never going to happen.
We love Legoland. We used to live nearby and my kids had toddler passes and for £50 a year, we'd go frequently, up to 35 times, one year. Last year we picked up an amazing deal for my daughter's fifth birthday and spent a night at the Legoland Hotel in a Standard Pirate room. With breakfast it set us back about £90. Not too bad at all. In fact, you can go in the next three weeks and with the 'Winter Escapes'* package spend the night, splash about in the pool, and enjoy the free entertainment for £89 for two adults and two children, since you can't go into the park till it reopens later in March.
Book a night from the 27th of March though, and ask for a Friends room, and it will set you back  £457.30 for 2 adults and 2 children for one night, with breakfast and Legoland entry before and after.
We just love Legoland Windsor, but if I have £500 burning a hole in my pocket (remember, you've not paid for dinner or any snacks and drinks in the park yet!) I'm taking the kids abroad to Legoland Denmark, or even Paris Disneyland for much the same money!
How about you? Could you justify spending £500 on one night in a themed hotel?