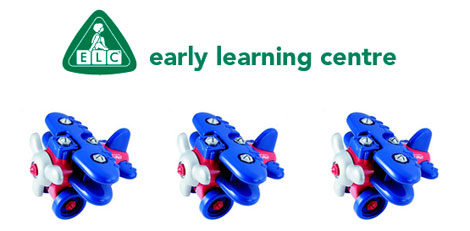 The Early Learning Centre have cut the price of this Build It Stunt Plane in half - it's £6.50 now instead of £13.
Calling all budding aviation engineers!  Get started on your career early with this Build It Stunt Plane.
I adore chunky toys like this Build It Stunt Plane – they are great for little chubby hands just starting to get to grips with everything.
There are 17 pieces to this plane and it comes with it's own chunky drill, drill bits and screwdriver for your little one to assemble. The drill needs two AA batteries to run and these aren't included so make sure you pick a couple up.
It will help develop their motor, logic and pattern recognition skills and, not only that, they can play at being The Dambusters when they've finished; awesome.
I can't imagine these fantastic Build It Stunt Plane flying machines are going to stay in stock for long, so if you want one I'd grab one whilst they're still in stock.
Happy aviation engineering.