Bloco Robot Invasion Set Construction Toys Review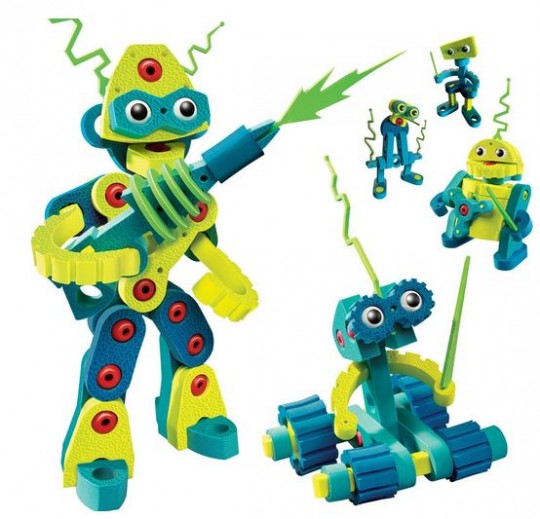 Construction toys are among the most enduringly popular types of playthings for children of all ages, but with so many big brands already on the market, does a newcomer like Bloco stand a chance? We got our hands on the 225-piece Robot Invasion set* (or BC-25009 if you're into your model numbers) to find out.
As with more famous construction toy brands like Lego, Bloco makes use of a play "system" that allows pieces to be combined and attached in multiple ways to create multiple end products.
But while others use plastic, metal or even wood, Bloco's construction material of choice is foam.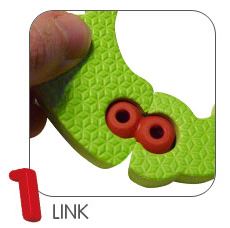 The Bloco range comprises a number of sets based on typical kid-friendly themes like fierce creatures, dinosaurs or – in this case – robots. The Robot Invasion set comes in at £19.99, and contains 225 pieces, with other sets typically around the same size and price, or smaller at around the £10 mark.
The box is a decent size and splashed with plenty of bright colours and pictures of action-packed play scenes involving the five different models you can make with the pieces inside.
Open it up and you're presented with several blue and green foam sheets around half an inch thick, from which you press out the shapes used to construct the models. There's another inch-thick foam block containing the wheels, a thinner sheet for more unique items like swords and crooked antennae, a bag full of plastic connectors in various colours, and an instruction sheet showing you how to build each model.
One of our initial fears was that while you get instructions for building five separate models, you wouldn't be able to build all five simultaneously, but happily that's not the case and there's enough in the box to piece together all the robotic creations covered.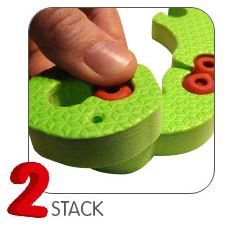 Following the instructions is about as simple as it could be, with photo-realistic renders of each numbered step, and an inset image of the specific pieces required to complete it, keeping confusion to a minimum. The Robot Invasion set is aimed at kids aimed 4-10, though obviously kids on the young end of that spectrum will probably need some hand-holding.
Quality-wise the high-density foam is exactly that - dense - and pieces should stand up to being attached and taken apart from the more rigid plastic connectors over the long term without damage or wear.
As for gameplay value itself, I'm in two minds. On the one hand, the way the pieces are presented when you open the box makes the Robot Invasion feel more like a craft project than an actual toy, yet the fairly specific detail on a lot of the pieces makes it a challenge for kids to move on from the suggested builds and come up with creations of their own.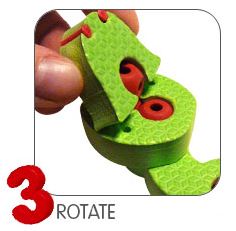 Those aren't major quibbles, and there's still a good deal of playability in the Robot Invasion set. The models are cute and well designed, and the use of foam makes it hard to cause any kind of damage with the pieces (aside from the unavoidable choking hazard that comes with any toys with small parts). No middle-of-the-night-stepping-on-Lego trauma though. Also, while the instruction sheet recommends keeping the pieces pressed into their shapes when not in use, those of us in the real world will know just how high the chances of that happening are. It can also be difficult keeping track of what is part of the actual set and which bits are excess when many of the pieces have press-out centres to create a hole for a plastic connector.
At this stage the Blocos "system" probably needs a bit of refining before it becomes the kind of all-purpose construction toy that can be used to create anything your imagination can come up with. But even just as a standalone kit the Robot Invasion set does a good job of keeping young hands and minds occupied for a decent amount of time. The £20 RRP is a bit on the high side, but if you can pick it up for less, it's not a bad shout.