50% Off Lego Hobbit Sets Plus Free Book @ Asda George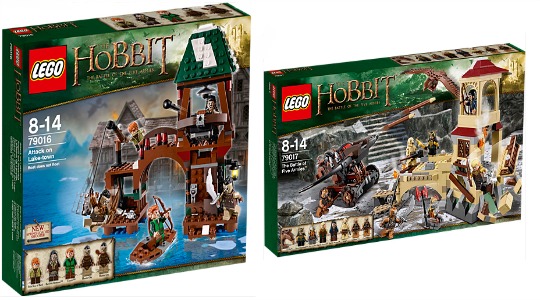 The Hobbit is really not my cup of tea but my other half and the boys are daft for it. Lego Hobbit sets are highly collectable and extremely popular with older boys and girls. Head over to Asda George today and you will find a whopping 50% off Lego Hobbit sets. As if that wasn't good enough? You will also receive a FREE book too.
I really don't think I have ever seen Lego with this much of a discount off. Ever! The Hobbit has it's very own cult following as does Lego, so put them together and you have something special.
There are only two sets left in stock but don't be disheartened they are both serious bargains. When have you ever seen a £60 Lego set sell for £30 brand new? That's the price of Lego The Hobbit: The Battle of Five Armies*. It comes with SEVEN Speciality Lego figures.
The other set is Lego The Hobbit: Attack on Lake Town*. This was £35 and is now only £17.50. A real serious bargain!
You can Click and Collect your Lego order for FREE from an Asda store or pay £2.95 for home delivery.