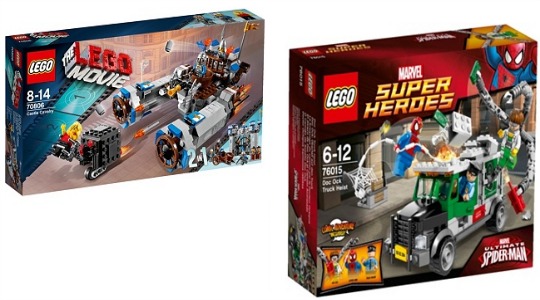 Birthdays, Easter, Summer Holidays, whatever the reason Lego is always a good idea when it comes to kids. They will sit for hours and enjoy following the instructions or creating their own masterpiece. We have found a few sets at Argos that are reduced by at least 30% off.
Here's a list of what we found:
It's not very often that Lego is reduced over 20% and if you are a Lego collector then you will know this. There's plenty of sets to choose from too.
You can reserve and collect your Lego items for FREE from your local Argos, and you don't have to pay until you collect it. If you do have to have it delivered t your home then it costs £3.95.