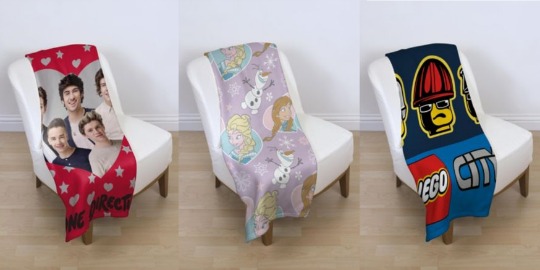 I was looking at the Home Clearance at Tesco and came across some great Kids Fleece Blankets which start from just £1.75! I do have to point out that the £1.75 blanket is One Direction, so if you know a fan that's great news, otherwise the rest are from £5.60, but for character fleeces that's still a pretty good price, especially for Frozen and Lego!
Most of them are down from £7 to £5.60, and you can choose from the following: Frozen, Lego City, Lego Ninjago, Peppa Pig (choice of 2 designs), Hello Kitty, Spongebob Squarepants, Star Wars (choice of 2 designs), Fireman Sam, Angry Birds and WWE.
That's a very big choice of characters, and there's pretty much something for everyone! Now you just have to choose. I think it's Lego City here. :)
All are available for home delivery for £3, or can be collected from a store for free.