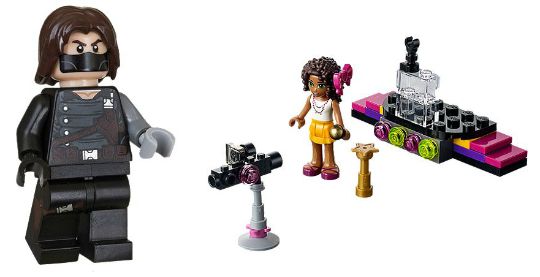 I was looking at the new Minecraft Lego Sets that have just been released as I thought they might be exciting enough to tell you about on their own, but I accidentally discovered that there are two free gift offers that are working at the same time!
There are two promotions running , so if you add £25 of Lego you get a Lego Friends free gift, or add £50 or more of Lego to your online shopping basket and they automatically add a Marvel gift as well! You also qualify for free delivery, so that makes if even better.
The first gift is a Free Lego Friends Pop Star Red Carpet Set which is should be added when you spend over £25 on Lego Friends, Lego Elves or Lego Disney Princes merchandise only until 15th August. However, this set seems is being added with any Lego purchase over£25.
The other  gifts is Free Lego Marvel Super Heroes Winter Soldier that is added when you buy £50 or more of Lego in store and online, so add £50 or more and you get both!
Whether this is normal practice when they have lots of stock of a free gift with purchase or not I do not know, but either way it's a great offer if you had any Lego sets on your shopping list!