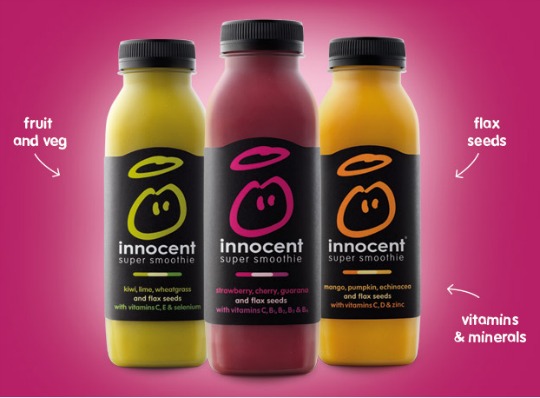 Innocent Smoothies have a new range of Super Smoothies, and you can try them for Free!
All you have to do is go to their website, make sure you're connected up to a printer, click on the "grab a complimentary smoothie" button, enter your email address and print off your voucher. You then exchange your voucher for your free smoothie in a participating store.
These new Super Smoothies have fruit and veg, flax seeds and extra vitamins added to them, and are supposed to help boost your immune system and give you plenty of energy. Kids love Innocent Smoothies, but these do look like they're more for the adults than the little ones, so you might want to keep this freebie for yourself.
With Thanks to Emily on Facebook.