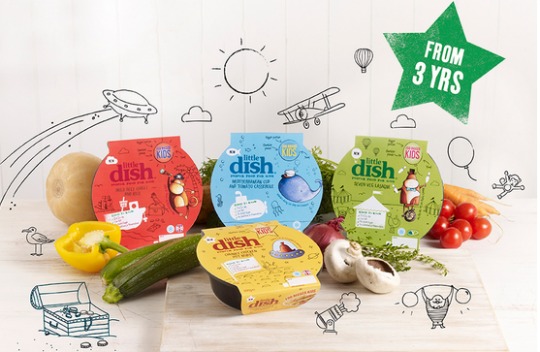 Little Dish are a range of prepared 'ready meals' for children that are attempting to be as healthy as possible. The meals have only 100% natural ingredients, no added sugar and every meal is low in salt. They create their recipes with a nutritionist to ensure that they are nutritionally balanced, and they have lots of hidden veggies for kids who just refuse to eat up their greens.
You can try one of their Little Dish For Bigger Kids Meals that are aimed at 3 to 6 year olds absolutely FREE. All you need to do is enter your details on the link below and print out the coupon. Then take it into a stockist like Asda, Tesco or Waitrose and hand it to the cashier with your chosen dish.
These dishes will normally cost between £2.75 and £3.50 for one, but there are usually multibuy offers. If you find your children like them then Waitrose currently have them at 3 for £5.50, and both Tesco and Asda have them on offer at 3 for £5.
To find out more about Little Dish, their products, aims and ingredients follow the link above to their website.
Thanks to Shalinisundar @ HUKD