FREE Audience Tickets for New Kids Sports Show on Sky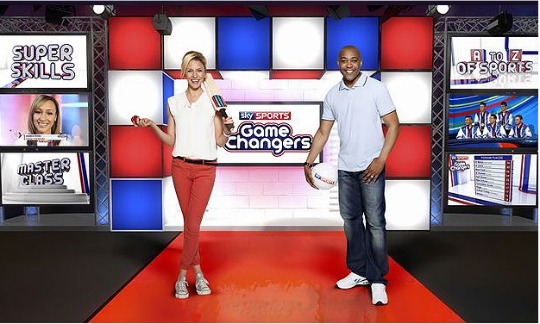 If you have kids aged between 8 and 12 who love sport there is a new TV show that they might be interested in, and they can get FREE tickets to be part of the audience from  The Applause Store. Dates haven't been confirmed yet, but you can register your interest now, so that you can be kept informed. You would need to be able to get to the Sky Studios in Brentwood.
This is what it says on the website:
Sky Sports Game Changers is a brand new live sports show for kids, packed with a range of ideas and activities to help young people to get involved in anything from Athletics to Zumba. This hour-long show will air every Saturday at 9am, all in front of a live studio audience of 8-12 year olds.

Di Dougherty and Olympic Gold medallist Darren Campbell will host live appearances from celebrity guests and athletes from all sorts of different sports, alongside fun tips and master classes from superstars including David Beckham and Jessica Ennis. And the studio audience won't just be watching - they will have a big part to play.  Every week there will be games and challenges, a chance to learn sporting skills live on air, and a lucky few will even get to put their questions to the studio guests.
If this sounds like something your kids would be interested in you can click here for the Sky Sports Game Changers page @ The Applause Store.