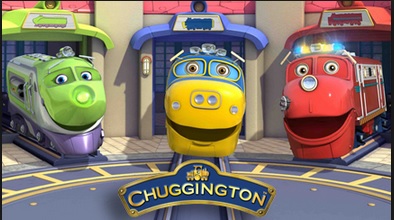 Chuggington and The Entertainer have teamed up to provide hours of action-packed fun for children across a number of UK shopping centres. Chuggington fans will be able to discover a world of traintastic adventures at the Chuggington StackTrack Play Zones.
Play Zones will tour:
30th August - Harlow
6th September – Newbury
13th September – Barnsley
20th September - Bexleyheath
27th September – Cardiff
4th October - Uxbridge
11th October - Livingston
The Play Zone will run for the duration of each shopping centre's opening hours within a close proximity to The Entertainer store and children will have the chance to engage with the huge range of Chuggington StackTrack toys stocked by the store. Families will also have the chance to win prizes and get scribbling with Chuggington themed activity and colouring sheets.
You will be able to collect free Chuggington Collector Posters from The Entertainer when you hand in vouchers from the Play Zone and there'll be a free Leaf Covered Brewster engine when you spend £10.