Mix & Match 2 for £6 Babywear @ Asda George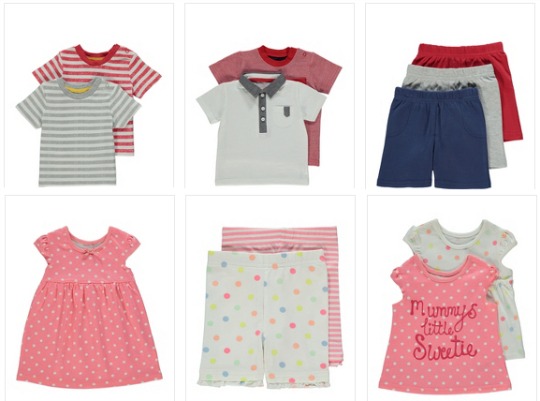 As the sale lines have mostly been snapped up already then this is another way to get fantastic value on baby clothes at Asda. They have a selection of babywear on a mix and match 2 for £6 offer, and it includes top and bottom sets, multipacks of t-shirts and shorts, and even shoes.
The best value is probably the multipacks, as you can get sets of three pairs of shorts, two t-shirts, or two pairs of leggings in this offer, and there are different styles to choose from. The t-shirt and short outfits are great as well, as there are choices for both boys and girls in this 2 for £6 offer.
This offer looks to have only just started, so stock levels are very good at the moment online, and I'm afraid there is no indication of whether this offer is in stores as well. If you order online you can click and collect from Asda stores for free, or home delivery charges are from £2.95