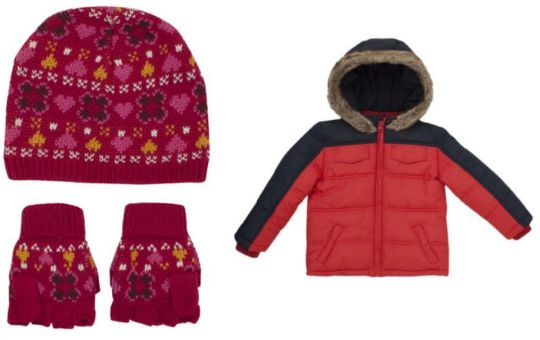 Mini Club is a brand that most of us parents are familiar with. It's exclusive to Boots and is generally good quality for the price. When they have a sale on it's GOOD, but after the sale comes the Clearance and that has even more bargains. There are 282 Baby and Toddler Clothing items reduced in the clearance and they start from just £1. It's not all summer wear either, so it's worth taking a look.
The temperature has dropped for sure and any signs of summer has well and truly disappeared. That's okay though, as we can get all cosy in knitwear, hat, scarves and coats. Mini Club have some winter wear in their Clearance, check it out: Boys Knitted Bow and Arrows Jumper* just £7, Girls' Knitted Hat Set* only £2, Boys Jumper Vest Top* only £7 and Girls' Bows and Arrows Coat* only £8.
We think these Baby Whale Slippers* at £2 are just too cute to resist.
You can Click and Collect your Mini Club Clothing bargains for FREE from a Boots store near you or pay £3.50 to have them delivered to your front door.