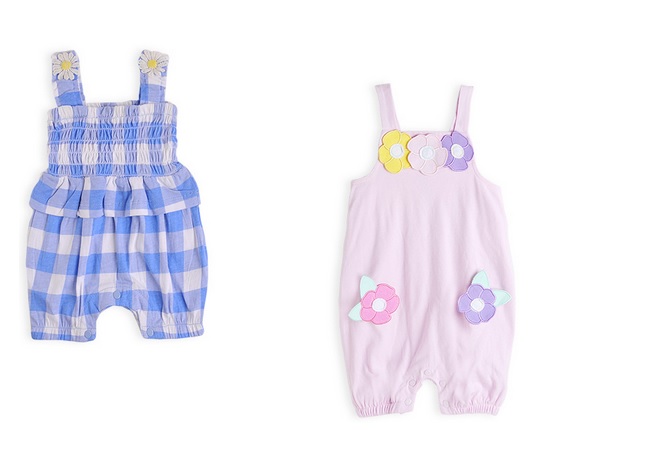 Oh my goodness, my ovaries just leapt a little. I'm a mum of two girls and there's been a lot of cute in my life, but these little summery beauties are gorgeous, and at £5 each delivered? There's just nothing to complain about. They are so.very.cute! I'm bummed they don't go to a higher age! Use the code UKSUMGR to get your delivery free too.
Heidi wrote about the 3D Flower all in one back in May when it was reduced to £10, but here it is now for £5. It's 100% cotton, and available in three sizes from 0 - 12 months.
The big gingham dungarees are available in ages 0 - 6 months in two sizes. It is also 100% cotton, which I just love for children as it gives their little skins a chance to breathe, especially in warmer weather.
But then, did I mention, they are so cute!
There are loads of other outfits in the Pumpkin Patch sale, so have a browse around, I'm sure you'll find a bargain.