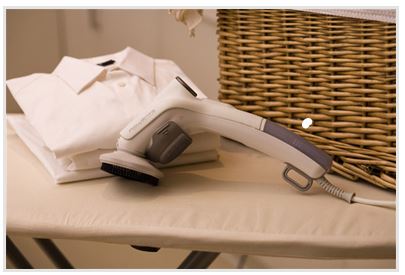 Home and Cook have a series of discounts over the next few weeks, and today's special voucher code is on a Rowenta Ultrasteam Garment Steamer. Ideal if you're travelling, or have limited space in the utilities cupboard - or even have a utilities cupboard!
Use this voucher code to take £10 off the price of the Garment Steamer from Home and Cook*
Discount: £10
Valid on: Rowenta Ultrasteam Garment Steamer only
Voucher Code: LSDR10
Rowenta's Ultrasteam Garment Steamer is an effective hand held steam press iron that removes creases by pumping a continuous strong flow of steam onto garments. The Rowenta Garment steamer Variable steam control adjusts to give the right amount of steam for different fabric types, including furniture, so you can spruce up your upholstery too.