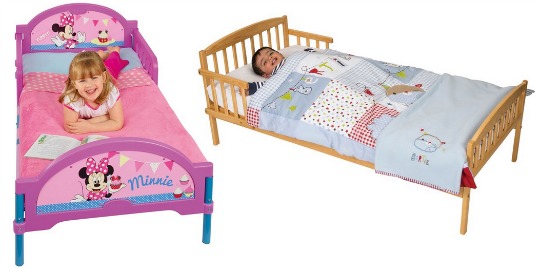 Smyths Toys have just started a Sale on their Baby items, and although there aren't many big reductions these toddler beds stood out to me as great value. There are two different toddler beds that have been reduced to £49.99 each - a Minnie Mouse one, or a plain wooden one.
The wooden bed was already a good price at £59.99, but at less than £50 it's a great buy. The Disney Minnie Mouse Toddler Bed has an even bigger reduction, having been selling for £69.99 before the price cut, so you're saving £20 on that one.
Both take a normal toddler bed / cot bed sized mattress and bedding rather than a single size, and these can also be ordered from Smyths.
As both of these toddler beds are over the minimum spend for free delivery there are no extra charges to add on, so the £49.99 is all you will pay. Both of these are really cheap for a toddler bed, and are worth grabbing at this price while you can.