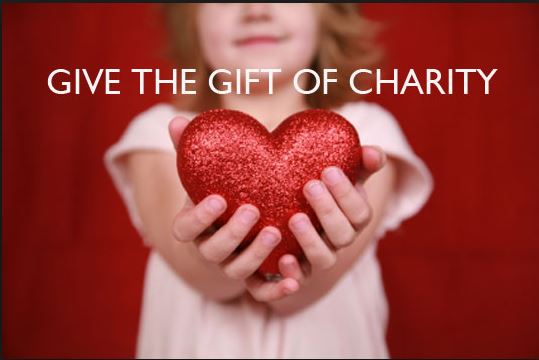 It's yet another gift giving time of year, and this time us mothers are at the (well deserved) receiving end.
For some of us, that will mean making our own presents with the kids, or shopping for our breakfast in bed, which hopefully we wont have to make or clean up. For others it means total spoiling from sunrise to sunset. For some, Mother's Day brings a twinge of sadness, for either a lost mother, or a lost child. But whatever the day is to us, it normally comes with some token, a thought, of appreciation.
In recent years there's been a new trend, and we've seen it pop up a few times this year already: Charity Gifts. Rather than giving flowers that die, or chocolates that will make us moan about our thighs for the rest of the week, we could be the recipients of a donation in our name to someone else.
For example, your children could give you measles vaccines to protect 50 children* with UNICEF, or four trees planted in your name* with Save the Children, or even a promise of a safe labour and delivery for an underprivildged mum withMaternity Worldwide. If you prefer charity to start at home, Great Ormond Street hospital will let you buy a parent of a sick childa night's accommodation (£50), or baby ventilation (£100)  ortherapy tools for an abused child with the NSPC.
There does seem to be divided opinion on the internet, however, about these gifts, with some saying they'd be gutted to receive one of these items as a gift, others saying they'd rather have chocolate and flowers, and others still saying they think it's a brilliant idea - who needs another "Best mum in the world" mug anyway?
So what do you think? Would you think it a thoughtful gift, or would you be disappointed to receive this with or in stead of your flowers?