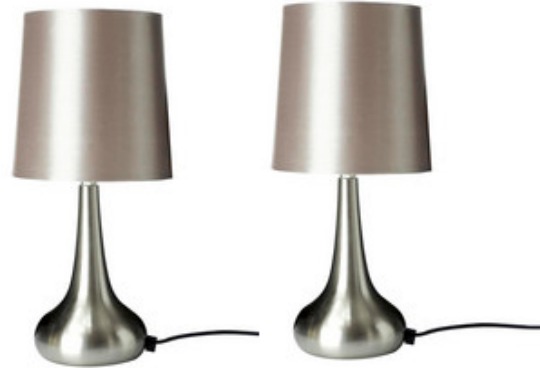 Dunelm Mill are cheap when it comes to homeware. I go daft every time I go in one. In my opinion, I think the quality is great for the money they charge. They have the Taupe Rimini Touch Lamp reduced from £7.99 to just £3.99. That is MEGA cheap, so cheap you will buy one then think of where you can put it. Think of that hall console or one on each bedside table.
The Taupe Rimini Touch Lamp has three levels of light. Touch lamps are a godsend for those of us with babies, when I was up for night feeds I needed to see what I was doing without stimulating baby to the point of alert.
The lampshade is a metallic Taupe colour with a modern chrome base. This would fit in with many different decor themes apart from ultra traditional. At this price you could have one in every room.
I remember Occupational Therapist using these with the elderly who lacked the dexterity to fiddle with small switches. That applies to kids too really, one of these is easy to switch on and off if they wake in the night.
These are Reserve and Collect only.
Thanks to claire190493 @ HUKD