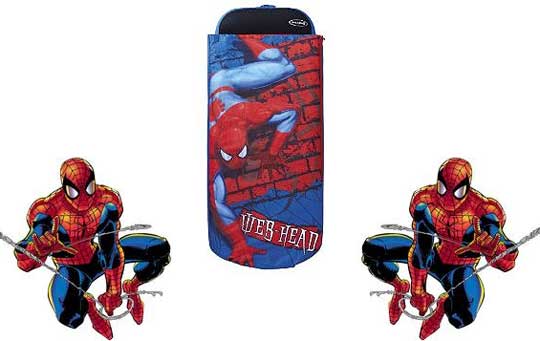 This Spiderman ready bed is an Amazon Deal of the Week, so you don't have to worry about their (irritating) fluctuating prices - it will stay at £27.29, instead of £34.99, for the rest of this week.
Ready beds are awesome inventions, they weren't around when I was little - when I stayed over at my Grandma and Gramps' house, I slept on a rather perilous sun lounger (you remember them, they used to tip up if you moved too far to one end!) in a sleeping bag.
If your children often have their little friends to to sleep over, or you're a grandparent who has your grandchildren to stay, then a ready bed could be very handy for you.
Ready beds are 'Ronseal' products - they are (and do) 'exactly what they say on the tin' - they are beds which are READY.  If you've not come across them before, they are inflatable single beds that have the pillow and duvet built into them so you don't need anything else; they're there ready when you need them and can be packed away back into a cupboard when you don't.
This Spiderman ready bed measures H150 x W62 x D20cm and is suitable for young Spidey fans aged between three and six years; its cover is removable, easily washed, and also comes with a pump - so you don't need to worry about exhausting your lungs trying to blow it up by mouth!
Happy ready bedding!