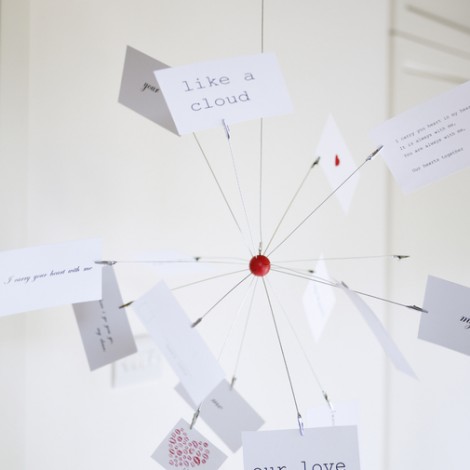 In our travels as PlayPennies writers we often come across 'stuff'; things that are cool, fun, random, 'interesting' and downright bizarre!  So we thought we'd share a few of our favourites with you.
I came across this fabulously different picture holder today and am midly amused at the mental image its name conjures up...I wouldn't use it to hold pictures of spiders but you never know, someone out there in internet land might!
At £14 it's not going to break the bank to have a few so I can see a row of them, hanging at different heights, charting the evolution of my babies to teenagers; a gift to the love of your lifetime with handwritten cards revealing some of the reasons why you love them.
How about having one in the kitchen and using it like a very arty family message board?  Everyone could add notes to it for things to remember, things they'd like added to the shopping list or just a little note to say hello: 'Ellie - tidy your room!', 'Mum - don't forget I've got cooking at school tomorrow', 'Don't forget: pay window cleaner' etc
OOH OOH! If you have an office at home you could dispense with the boring plastic box which houses all the business cards of your contacts and clients in it (or retrieve them from the desk drawer you just throw them in) and hang them up instead, ok so it's not remotely practical and you probably have them all stored on your iPhone anyway (other makes and models are available *grin*) but it's different and it's FUN.
If you think of some fab, clever and unique uses for this spider picture holder (or get one) perhaps you'll drop us a line and let us know!