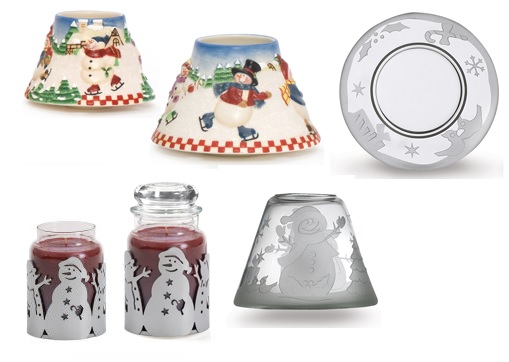 For our Yankee Candle fans, there are Snowman candle accessories on sale at Yankee Candle right now, with prices starting at £3.49. Orders under £10 incur a £1.99 delivery charge, and under £50 will be £3.95. Over £50 gives you free delivery.
The small and large Frosted Snowman trays for protecting your home's surfaces are £3.49 and £4.49 respectively.
The Small Frosted Snowman 'shade' is also £4.49 and I'm dying to know if it causes little dancing snowman reflections!
The silver Snowman glass sleeves are £5.50 and £6, and are perfect for turning your favourite fragrances into Christmas fragrances - in looks at least!
For something a little more colourful, the Skating Snowman shades are £7.30 and £12.15 and sure to make you feel festive.