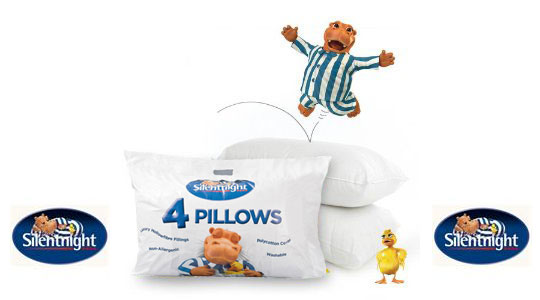 Home Bargains are selling packs of four Silentnight pilows for £12.99, rather than the recommended full price of £31.99.
There are quite a few things worse than not having the right pillows, it still doesn't make not being able to get comfy any less irritating though.
Pillows are such a personal thing - I like mine fat and soft, so I can fold them and mould them to exactly the shape and position I want; I tend to lay across mine in the recovery position, so they need to do my bidding.
My husband, on the other hand, likes his flat - he broke his neck four years ago, so huge pillows knock his neck out of alignment, which is BAD.
The other thing about pillows is this: when you have guests come to stay, there never seems to be enough! Some guests like two pillows, some like three - I like to have lots of pillows on the bed, even though I only ever end up sleeping with my head on one.
These Silentnight pillows have non-allergenic hollowfibre fillings, a polycotton cover, and they are machine washable - which can only be a good thing, as skanky pillows are...well, skanky!
You can arrange to collect your Silentnight pillows from your nearest Home Bargains store for free, or you can pay a couple of extra pounds and have them delivered to you.
Happy new pillows!