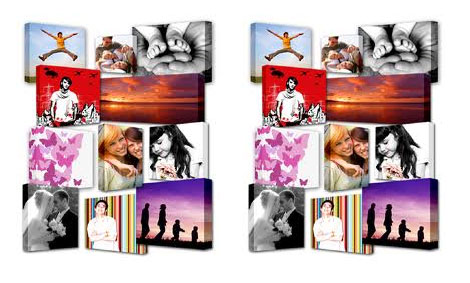 If you've missed the previous Groupon canvas print deals I've told you about, then here's another one for you.
I'm rather fond of canvas prints; when you have a special image that you'd like to hang on the wall, sometimes a normal photo in a frame just isn't going to cut it.
I've got an enormous close-up canvas print of my dog hanging on the wall at the top of the stairs, he often lays under it with his head hanging over the top stair looking down at everyone (which has made for a great photo in itself).
Anyway, enough about my canvas pictures - here are your prices and size choices:
£12 instead of £34.95 for a 12" x 16" personalised canvas print
£20 instead of £69.99 for a 20" x 30" personalised canvas print
All you have to do is choose the size you'd like and pay for it, through Groupon - you have until 11.59pm tonight before you miss out again.
You'll be emailed a voucher which will activate at 6pm tomorrow (Wednesday 17 August), then you simply upload the picture you'd like to have printed and submit it; simple (you will need to pay for the postage though).
Don't worry if you can't make up your mind about which photo you'd like on canvas - or perhaps you have an event coming up, like a wedding, that you'd like to save it for - as your voucher will be valid until 17 February 2012.
So there you have it - another canvas print deal from Groupon!