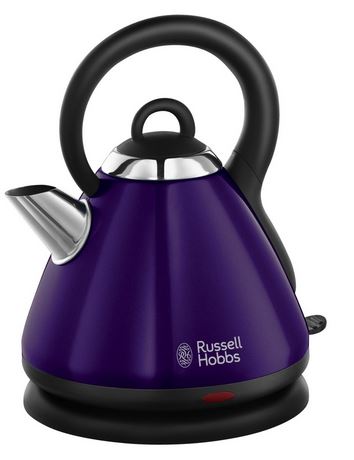 Amazon have a sale on a whole range of kettles, and I just love the Heritage range. They're reduced from £49.99 to just £29.99 in four of the five colours, with the red still being £34.99. Tesco has cream, black and red in stock for £35 to £44.90, so even if it's just a little, Amazon still offers better prices across the board.
I really love these kettles. They're so pretty, and make me think of both camping, and visiting my great grandmother. Just oldy-worldy and lovely, kind of like sitting back and relaxing at a slower pace comes with every cup of water you pour from it. Of course it's just a kettle, and it's not going to change your life, but it makes me feel momentarily different - my bestie has one of these, and I experience this every time I visit her!
What is nice though is that, unlike a similarly shaped stove top version, it boils a lot faster - being electric and all.
This 1.8 litre kettle features a rapid boil concealed element with a removable, washable filter and a rear water gauge, and oddly, comes with an instruction manual.