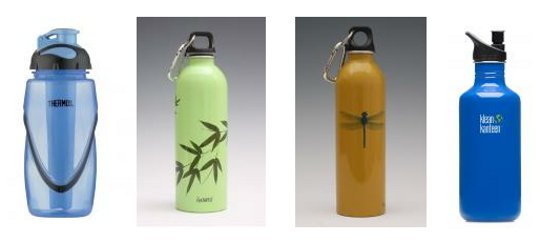 Disposable bottles are both expensive and a nightmare for the environment and with the onset of summer – no, really – there's no time like the present to take advantage of a 10% discount for water bottles.
Save your environment and your money with reusable bottles this summer
Discount: 10%
Expires: 6 June 2012
Discount Code: JUBILEE10
I'm notorious for no sooner getting to our destination than needing a drink. I'm also that person who wants to stop at the first motorway on our journey to buy some water or a coffee. And then the next one to go to the loo!
A reusable water bottle not only saves you stopping all the time, it also saves you money – have you seen the cost of bottled water in airports and service station shops? Sometimes just two of them would have cost you the same as some of these gorgeous reusable water bottles.
There are some beautiful  bottles  and they're generally expensive anyway, so a little off definitely helps!