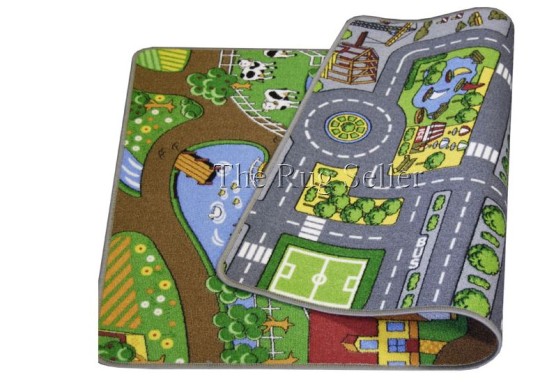 A rug is one of those simple, easy and quick ways to bring new life into a room, and with this 10% off code from The Rug Seller exclusively for PlayPennies readers, you can enjoy the benefits of a bit of money saving to boot.
Click here for the range of kids rugs from The Rug Seller*
Discount: 10% off
Discount Code: KIDSTEN
Whether you're looking for playful rugs, decorative, or educational The Rug Seller has something for every child's room.
I love this reversible rug with a farm yard on one side, and a road on the other. Reduced to £26.99 delivered, I think it offers great variety and use of space. It's not 'boyish' or 'girlish' but can be both, and saves you having two different landscapes in a cupboard somewhere.
And as far as rugs in general go, it's a great price anyway.
Have a browse at their selection for rugs for kids rooms - I think we're on to a winner.
For this and other children's floor rugs, see ourcoupon page for The Rug Seller