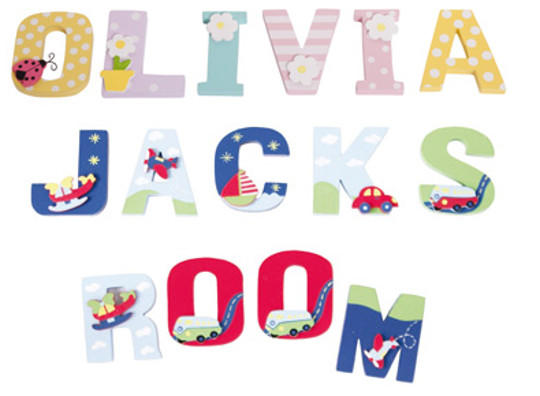 This is an absolutely gorgeous gift idea from Jo Jo Maman Bebe: Multi-Coloured Painted Pastel 3D Letters, or the same thing but in primary colours. These letters are £1.06 each using the code MTF52 at checkout and delivery is free too.
I can think of at least five different uses for these gorgeous painted pastel 3D letters - new baby gifts, baby shower gifts, room decorations, an alphabetical family tree for your living room or name badges on bedroom doors. All beautiful, and at a great price.
The 3D letters are lightweight and easy to attach to surfaces with sticky pads or sticky-tack although these aren't included. They are 7cm heigh, so not an overbearing size, and the colours and images may vary from what you receive.
To choose your letters you need to select them one by one adding them to your basket one by one, which is a pain, but I guess that's to make sure you don't add the wrong thing accidentally.