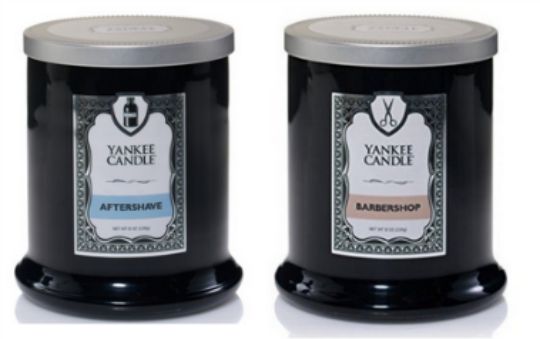 These NEWISH Yankee Candles from the Barbershop Range are clearly marketed at men but let me tell you ladies, that does not mean that you will not want the smell of them wafting through the house. I came across these the other day when birthday present shopping for my other half. I wanted to buy them all. They come in really cool dark glass tumblers and I like the fact they are aimed for males because whilst they might not like some of the more womanly scents, they still like candles just as we do.
Here's what's on offer in the Yankee Candle Barbershop Range:
I also found this Yankee Candle Beer Mug Jar Holder* from Yankee Candle themselves. It's currently reduced too, down from £16.99 to just £8.50.