New Lines Added to the Half Price Sale @ Yankee Candle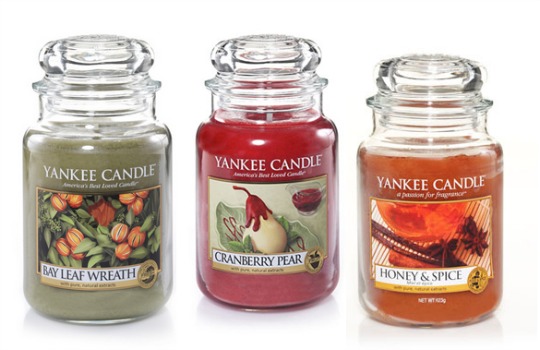 We told you about the Half Price Sale at the Official Yankee Candle website when it started just after Christmas, and it didn't take long for just about everything to go out of stock. Looking again now there have been more lines added to the sale, so again there are some really great bargains to be had.
There are Wax Melts from 70p down from £1.40, Votives from 90p, Packs of Tealights from £3.50,Small Jar Candles from £4, Medium from £8.50. There is one fragrance of Large Jar Candles that is down to a fab £10, and the rest are from £14 which is still a great price, and the gift sets work out at even better value.
As well as the candles there are a good range of accessories in the sale too, including some gorgeous Christmas items to put away for next year.
We know that there were some amazing prices found in some Clintons stores, but they seem to have all gone now, so these prices are some of the best around.
Delivery costs are from £1.95, or delivery is free if you send over £50.