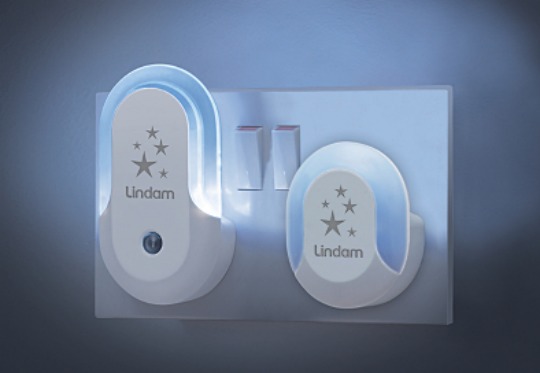 Do you shop with Morrisons online? Then we have a great deal for you. The Lindam Nursery Night Light Set is just £1.75 on Morrisons Groceries, they do require you to order groceries too so this is really for someone who does their shopping with them anyway. However, you could check your local Morrisons to see if they have any, as we have heard of people finding them at this great price at their nearest store. These sell for £9.99 at Boots.com so this is a steal.
The Lindam Nursery Night Light Set consists of one automatic nursery safety sensor light and one plug light. These are suitable for babies from birth who could benefit from having a nice glow or from older tots who are reluctant to sleep in complete darkness.
The automatic nursery safety sensory light has an LED bulb which will never get hot to touch. This is an important feature as little hands may be drawn to it. It is long lasting and should last over 10,000 hours. It has a Dusk 'til Dawn Sensor that detects light level and automatically switches on at dusk and off at dawn.
The plug light has an on/off switch and provides a soft blue glow.
Thanks to Fi73 @ HUKD