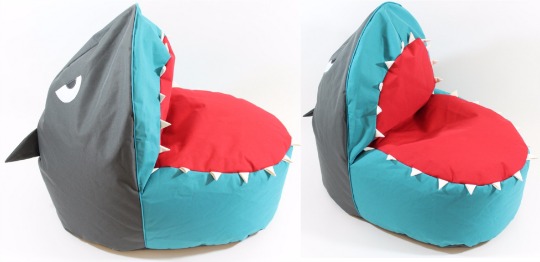 It's not the cheapest bean bag in the world, but it's not a bad price at all for something this unusual. This Shark Beanbag was selling for £30, but now Asda have reduced the price down to £25. Considering the plain ones are around £18 - £20 I think this is good value.
It's going to make a comfy seat for watching tv, gaming or reading, and the polystyrene beads inside will mean that it moulds into the right shape.
The reviews say that it is fairly large and that a small adult can sit on it, also that the outer cover can be removed for washing. This Shark Beanbag is one of those big items that can't be collected in stores, but home delivery is cheaper than many places at £2.95. It's also an online only product, so you won't find this in stores, and it is shipped direct from the suppliers. Know anyone who might like one of these?