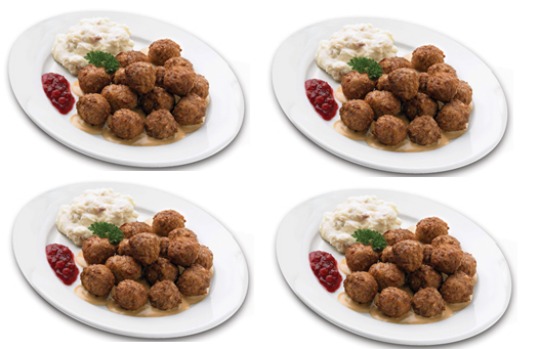 When you think of Ikea you might think of stylish flat pack furniture, well I don't, I think of Meatballs and Daim Cake. The restaurant at Ikea is awesome and if you have been to an Ikea and have not eaten the hang your head in shame but wait, there's a way to redeem yourself.... Sign up to Ikea Family and you can get yourself a FREE two course meal. Plus you can get a FREE vase if you print off the coupon for it before the 15th March.
How to get your FREE Two Course Meal:
Visit your nearest Ikea store between Sunday 15th March to Friday 20th March.
Sign up to Ikea Family (if you aren't already). You can print off a temporary card on the Ikea Family machine instore.
Login to your Ikea Family on the same machine.
Print off your FREE Two Course Meal Voucher.
Go to the restaurant and pick your meal (you will pick the meatballs of course).
Hand your voucher to the cashier as you pay (or not) You must show them your Ikea Family Card that includes the temporary one.
Stuff your face with meatballs and Daim cake. Mmmm!
Unfortunately, the only UK Ikea not included is Croydon. You can find the full terms and conditions, here.