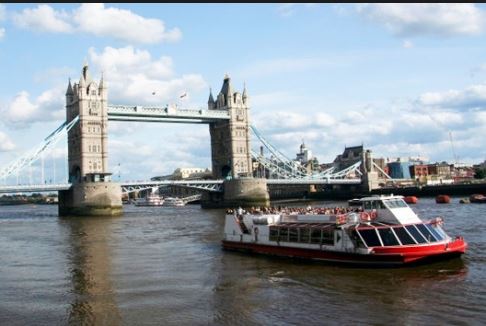 Book two nights stay in London as a Valentine's treat - but you don't have to stay this weekend - and you'll be given 24 hours free access to London's River Rover.
I was surprised recently, chatting to a group of London-dwellers, to find out that most of them had never been on the Thames. One had been on a work 'cruise' on a boat that never left the moorings, and another had done a tourist cruise when she first moved to London ten years ago, but none of the others had ever set sail on the city's waterway! I have, and it's fantastic - if you get a chance, it's fabulous!
And if you book two nights in London this February, for stays before 31 March 2014, you will be given two 24 hour London River Rover passes, worth £17 per person - that's enough for a pretty decent dinner somewhere when you're done riding the Thames.
Should your booking fall out of the required dates - but before 31st March 2015 you'll receive a one way Thames River Cruise instead. Still nice, but not as great as a day hopping on and off along the banks of the Thames. 
A lovely Valentines' day bonus for sure.