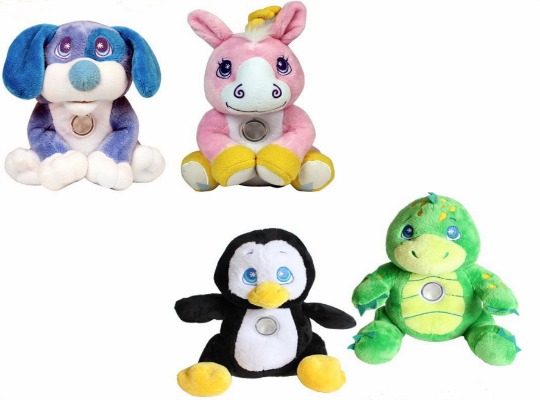 These little guys seem to be EVERYWHERE just now. What am I talking about? Flashlight Friends. These soft toys can eliminate that fear of the dark in little ones. These are just as the name suggests a Flashlight, or a Torch to you and I. There are four to choose from and they are reduced from £19.99 to just £7.99 with FREE delivery on Amazon, sold by High Street TV. Be quick, at this price, these will go in quick time.
Flashlight Friends comes in four different characters: Dante the Dragon, Dex the Dog, Poppy the Penguin and Una the Unicorn. How adorable!
These are plush toys suitable for little ones to take to bed and have a torch incorporated in them. They are ideal for sleepovers, or for those late night trips to the toilet. Toys like these can be a great comfort to children that are frightened when the lights go out.
They have a handy carry handle on the back, making them easy to carry about. Don't worry about them heating up as they don't and they switch off automatically after ten minutes.