Wooo! The spooky season is nearly upon us so what better time to start making and baking scrummy Halloween recipes and creepy critters than right now? I've gone out to find the absolute best of the best recipes to share with you because these are the ones that I use over and over again. Even when it isn't Halloween. And some of them are so darn clever that they deserve a Hall of Fame all of their own.
There are some recipes out there that are so good you wish Halloween was every, single month. This Spooky Witches Fingers recipe from AllRecipes.com is inspired. The final result looks exactly like long and scary dead fingers on a plate and kids will have so much fun helping you decorate them. Genius.
The next recipe, also from the same site, is the Magic Wands one that gets you edible and beautiful magic wands. These are so easy to make it hurts and they are probably one of my all time favourites because of the entertainment value for kids when you make them. Just had the children bowls of coloured icing, some edible glitter and some tubing and let them loose to create their own. Genius.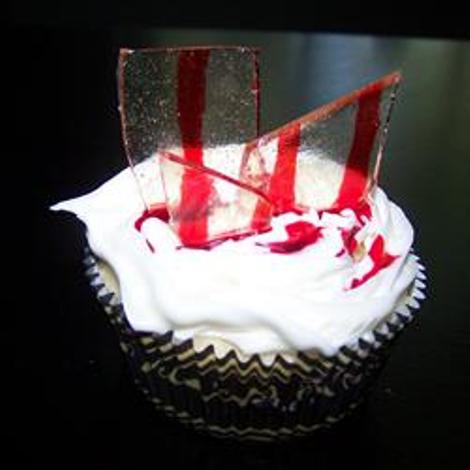 In spite of the fact that I can't make decent cupcakes, no matter how hard I try, this recipe is a good one. Bloody Broken Glass Cupcakes that are both edible and, honestly, rather terrifying. Possibly more for the older kids or an adult get together, these cupcakes are creepy, kooky and cool.
Another genius website that has so many Halloween recipes that I tick them off each year in the hope that one day I will have done them all, is GoodtoKnow. Their classic pumpkin pie recipe is so easy and so good that you will probably make it without the Halloween excuse. YUM.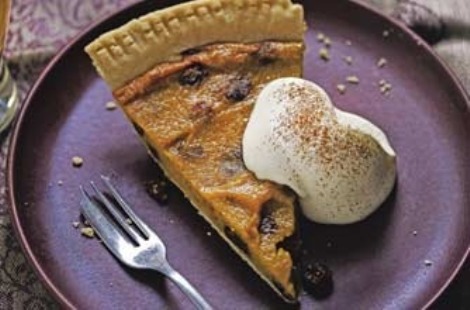 If you go here you will see all 66 of their recipes in a long and lovely list of deliciousness. While they are not quite as awesomely themed as AllRecipes.com, the food that comes out at the end is almost always perfect and delicious. I have experienced a very low failure rate with these recipes which is, I think, really important when you consider how much ingredients can cost sometimes.
My personal favourites, other than the utterly genius pumpkin pie recipe, include the Bogeyman Soup, the scary gingerbread men, Frankenstein's fingers and sheep's eyes, and the spider's web whoopie pies. The latter have become so popular in England lately that event my local Co-op is selling readymade whoopie pies instore. How mad is that?
Don't bother buying them though, seriously, just use any one of these whoopie pie recipes at GoodtoKnow (especially the ones that don't ask for buttermilk as it is hard to get here) and they will taste far nicer than shop bought ones.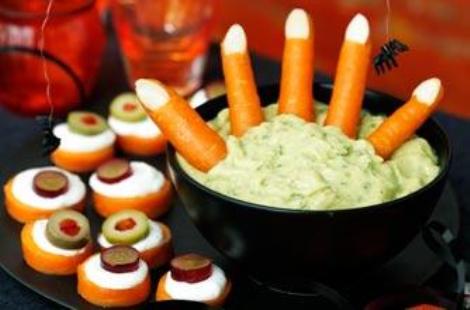 Next up are the very sweet and simple recipes on BBC Food. Their Halloween collections offer biscuits and punches that are really quite clever but don't ask too much of you if you aren't hugely brilliant and making weird shapes with your hands.
I found their Halloween biscuits to be wonderfully well instructed and described. I am great at baking (sort of) but not that good at making shapes and designs, so the pictures on the site gave me brilliant ideas. My absolute favourite Halloween biscuit, the one that made me laugh for ages after making it, was the gingerbread man whose limbs had been chopped off with the ends coloured in red. It is so macabre it's funny.
For parents planning a parenting Halloween bash, the Halloween cocktails on BBC Food are great. Some of them are not too expensive to make either so you can have lovely fun drinks without the cost. This is a big deal for me as I hate spending a fortune on something I am just going to drink!
Interestingly Annabel Karmel has an entire section dedicated to Halloween makes on her website. These are mostly healthy actually which is great, and some of her ideas are amazing. I am always so impressed with people who can take something as simple as a slice of ham and turn it into a decapitated finger. Well, that could just be me… I haven't tried any of her Halloween recipes but I was recommended the site by a friend who loves baking so you can view these with a measure of trust.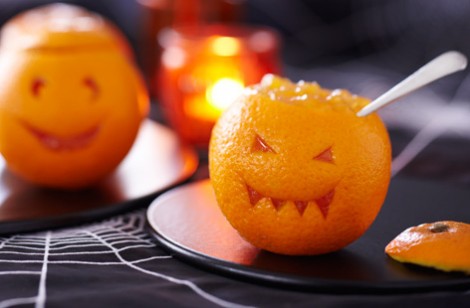 Tesco RealFood has Halloween recipes that are both funny and bland. Their Halloween pizza is, well, just pizza with some olives on it, but the meringue ghost and pumpkin soup recipes are amazing. Really amazing.
So there you have it, awesome recipes, clever ideas and brilliant makes for your Halloween without your having to spend a fortune. Have fun, eat well and send us your photos!