Join-The-Dot Wallpaper @ Cox And Cox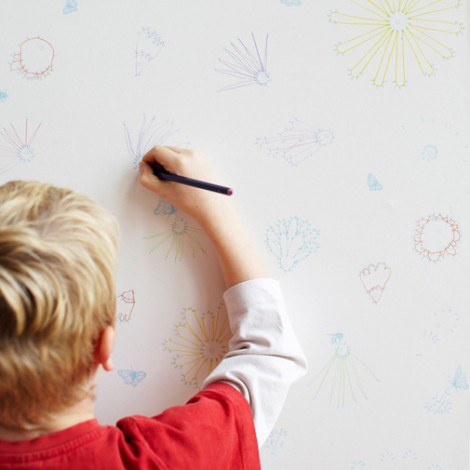 I've been looking at this for a week now and I'm still sitting on the fence...
So I'm going to put it out there and see what you guys think...
Is dot-to-dot wallpaper that you draw on:
a) utter genius! You have to have it now and don't care that it costs £50 a roll (I said the price quickly so it didn't sound so bad) or

b) one of the most daft things you've ever seen!  Are you MAD!?  You might as well just let your kids loose all over the house with grafitti pens and save yourself a whole heap of cash by not buying rolls of paper at fifty quid a pop!
Maybe if you have more money than sense and older kids or NO kids (although it may be too late for that if you're reading this post!) and want to make a bit of a interesting design statement then this might have a place in your home.
But for most of us...?  I really can't decide; what do you reckon?  Let me know.