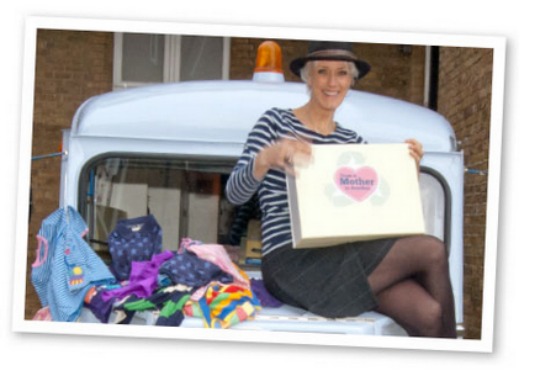 JoJo Maman Bebe are running a wonderful campaign to pass on unwanted clothing to those in need, and it is called "From A Mother To Another".
Apparently nearly one third of UK clothing currently ends up in landfill, when outgrown or unused clothes could instead be passed to those who could use them. The website are working with the charity Barnardo's and will be helping to distribute clothing donations to vulnerable families in the 200 family centres across the UK.
All you need to do is donate some of your children's outgrown or unwanted good condition clothing along the guidelines on the website. You can get a list of what to include, and what not to, and can download a label as well. Then you take the bag into your nearest JoJo Maman Bebe store where it will be passed on to families in need.
As a Thank You for your donation you will receive a £5 Off When You Spend £20 voucher that you can use at JoJo Maman Bebe stores.
I think this is a lovely way to support a family charity, and calling the campaign "From A Mother To Another" sums it up beautifully. If you would like to find out more about Barnardo's work with vulnerable families then you can find information on the Barnado's website here.