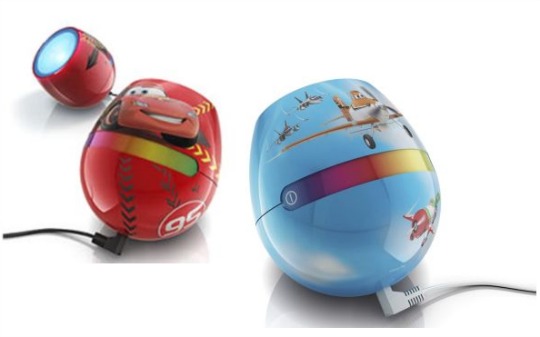 Looking for a night light? We have the Philips Disney Planes Living Colours Micro Lamp. It cost me £14.98 or something from Amazon, last month. It's worth every penny as our little one is no longer scared to go to bed. Toys R Us have both the Philips Disney Cars and Planes Living Colours Micro Lamps for just £9.99. This is a good price for these.
What sets the Philips Disney Living Colours Micro Lamps apart from any other plug in night light? You can choose to project any of the 64 colours of light from it. To change the colour is easy with a swiper swtich.
The light coming from it, when you use the defused setting, is a nice glow rather than a stimulating harsh dazzle. It's nice and calming for little frightened ones come bedtime. This little lamp can fairly illuminate a room, when used normally.
You can Click and Collect the Philips Disney Living Colours Micro Lamps from Toys R Us for FREE or pay £4.95 to have it delivered to your home.
Thanks to suckerpunch @ HUKD