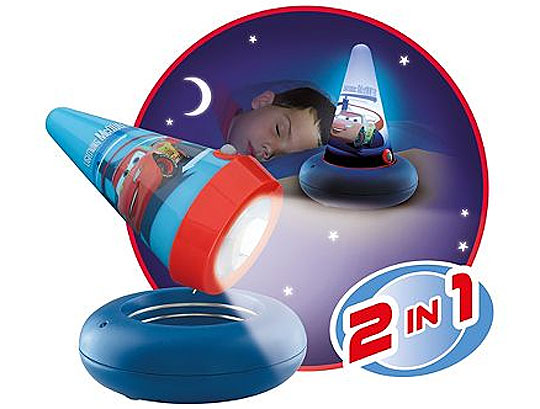 Debenhams are selling this Disney Cars 2 in 1 night light and torch for £10.35, rather than the full £23 price.
Actually, they're selling it for £11.50, but if you add code TX77 to your basket then the price comes down to £10.35; marvellous.
Being scared of the dark, or not being able to find your way around a strange place in the dark, when you're a kid is just rotten.
I was scared of the dark when I was a child and I dreaded my mum coming to bed and turning the landing light off, plunging the rest of the house into darkness.
I was allowed to keep my bedroom light on, very dim, but everywhere else was dark; I wouldn't be able to see what might be lurking in it and that terrified me. I didn't want/need lighting on a scale of the Blackpool illuminations, but a little bit of a glow somewhere would have been nice; just so there wasn't total darkness.
This Disney Cars 2 in 1 night light and torch would have been just fab for me back then - when it's pointing down on its stand it's a lovely night light; if you need to get up in the night and all the lights are off, you simply pick it up and it's a torch.
It's suitable for for youngsters aged two and over - from when fear of the dark tends to kick in - and has a rechargeable battery and low-voltage transformer.
Standard delivery is also free; all-in-all a pretty good bargain in my opinion - don't forget to add the code!
Thanks to cloudbusting at HUKD