Crisp & Bake Halogen Oven £79.95 @ Scotts of Stow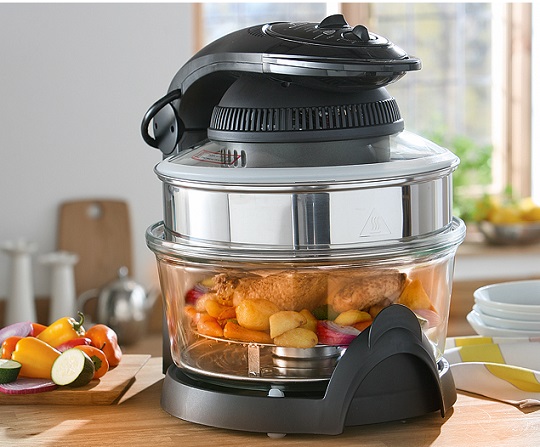 I am not sure that putting this Crisp & Bake Halogen oven as a Mother's Day gift is a good idea. It's not that I'm trying to slap a stereotype onto mums, it's just that I'd rather like getting one of these and wouldn't buy one on my own. Anyway, this gem is down from £119.95 to £79.95 which is a saving of £40 or 33%.
Halogen Hot Air Blast technology is the revolutionary way to grill, bake, roast, cook – in fact everything your conventional oven will do but faster. Hot air and Visicook technology ensures quick even cooking with no need for oil to cook frozen chips, for instance – simply pre-coat them beforehand and they'll turn out crisp and delicious in around 30 minutes.
The cooker features a two-level cooking arm to hold an extender ring for cooking whole chickens and joints of meat. The tough, 12-litre borosilicate glass bowl provides even heat distribution for consistent cooking with the additional help of an easy-clean stainless steel reflector plate and optimised thermostat.