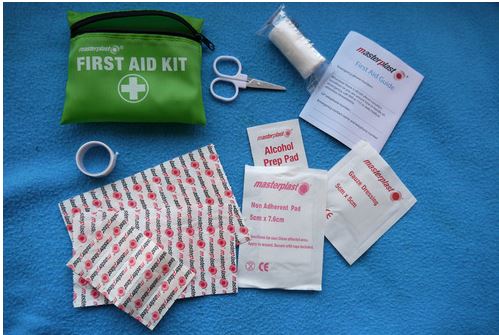 A number of Amazon sellers are currently selling the Compact First Aid Kits for £1.89 delivered. A friend of mine recently bought two and was so impressed with them, she emailed me about them and said she was buying a third for the nappy bag, so I thought I'd share them with you too.
Remember to click on the link, then look for the 'other sellers' link and you'll find them there.
This Compact First Aid Kit contains 23 pieces:1 x First aid tape, 1 x gauze, 1 x pair of scissors, 2 x alcohol prep pads, 1 first aid guide, 1 non adherent pad, 1 x gauze dressing, 15 waterproof plasters (3 different sizes).
You can use it in your home, office, car, camping and it's also suitable for travelling. It contains all the elements you need to cleanse, dress and bandage if you harm yourself or if someone else has been hurt. And we all have kids. We know how many cuts, scrapes, falls and knocks they undergo every day. This seems like a perfect emergency kit!
With thanks to KarenH!