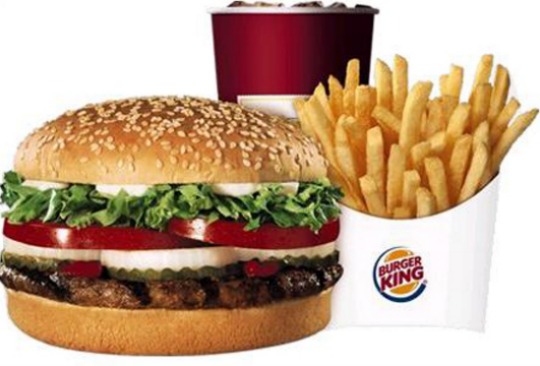 Oh every now and then, I get to over exciting about the news I am sharing with you lovely folk....THIS IS IT! If you love Burger King, then you better sit down, THEY ARE STARTING A DELIVERY SERVICE! I told you, how awesome. There's one downfall, they are trialling it so there are a few areas included in this pilot scheme. Unfortunately, my area isn't but for the sake of my wedding dress, that's probably a good thing.
Click here to order your favourite meal from Burger King
Here's the areas that will be benefiting from the Burger King Delivery Service:
Gants Hill (selected postcodes only)
Hayes (selected postcodes only)
Hornchurch (again, selected postcodes)
Hull 
Northampton (selected postcodes)
Romford (selected postcodes only)
Skegness
Truro
You can check if they do deliver to your postcode by clicking here.
I will survive even though they don't deliver where I am as my local Subway does. Oh but to have an XL Bacon Double Cheeseburger Meal delivered on a Sunday morning whilst you are still in bed nursing a hangover would be magnificent.
Are you one of the lucky ones that are in a BK delivery area? Do you feel excited? Let us know over on our Facebook page.